Our Surrey training location is conveniently located just off the M25 to serve London and The South-East.
Vertech Imaging is partnered with Global Drone Training, a CAA accredited Recognised Assessment Entity, to provide the theoretical and practical training necessary for commercial drone operations. Our Surrey training location is conveniently located near the junction of the M25 and A3 to serve London and South East England.
This is one of the few drone training locations in the UK to specialise in fixed-wing drone training as well as multirotors.
Class-based theory training takes place at the Hilton Hotel in Cobham.
The location for flight assessment and flight training is at the Avorians Cricket Club in Cobham.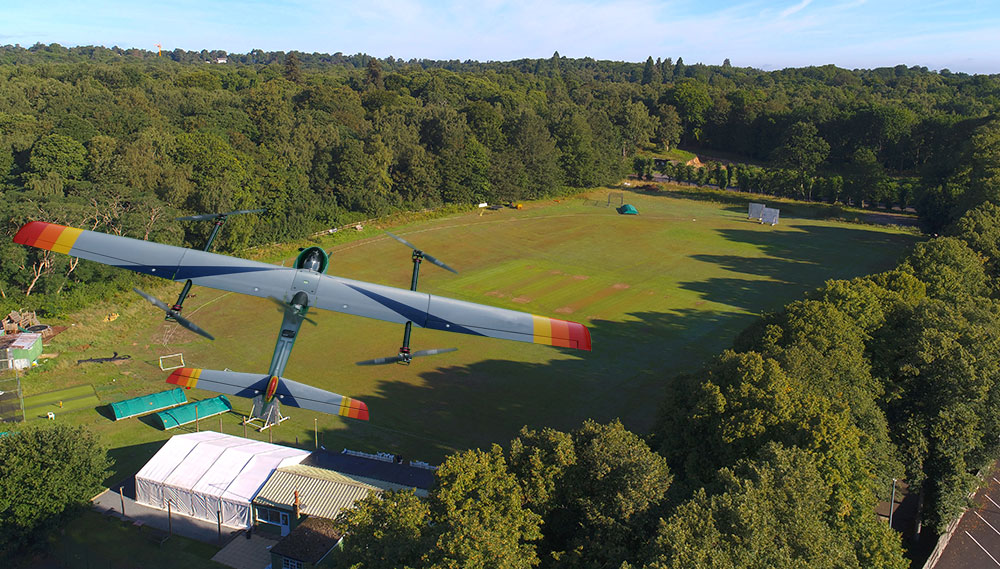 If you would like to find out more, or to book a course, please click link below to visit Global Drone Training: –
https://dronetraining.co.uk/surrey/
We also offer stand-alone practical flight training on both fixed wing and rotary wing. Our instructor, Jacques Eloff holds a BMFA B certification and has over 30 years' experience in remote controlled flight.